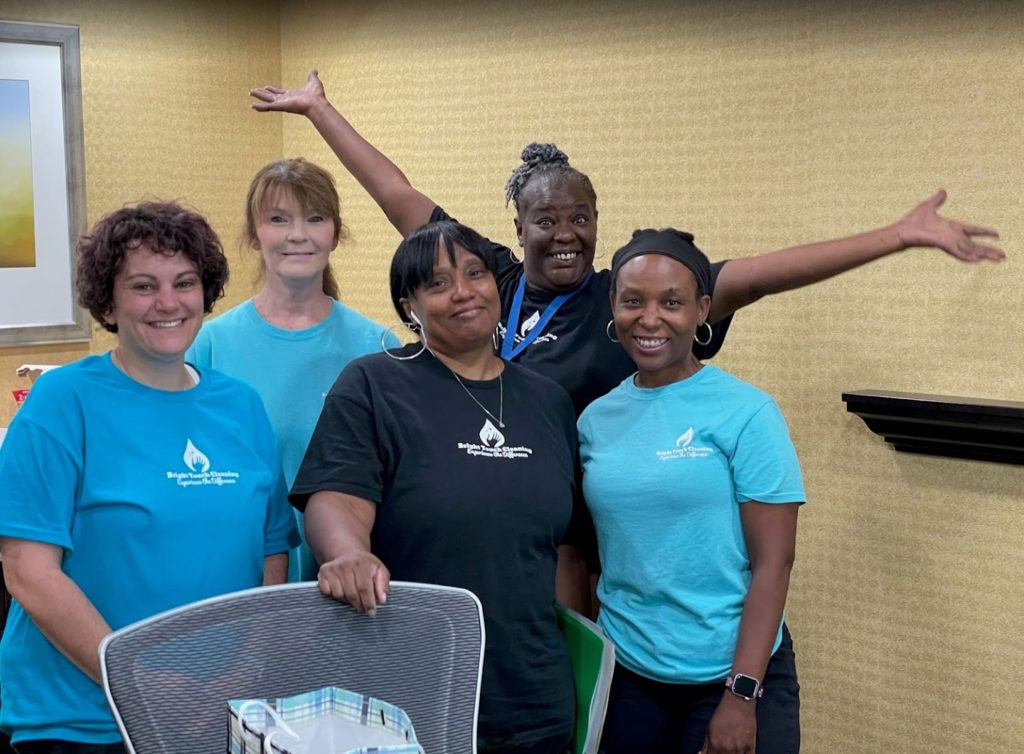 We're looking for our next rockstar!
Our company is growing! We are looking to hire and train our next awesome employee! Join our team of professional cleaning technicians today!
Make $18-25 per hour
Earn tips from clients
Mom-friendly hours and work schedules
Positive work culture
No nights or weekends - ever!
Bright Touch Cleaning has a great culture:
We hire people that take pride in their work
We believe teamwork makes the dream work
A management team that cares and wants the best for its teams
At Bright Touch Cleaning you can count on being treated with respect and appreciated for your work. Our leaders are laser-focused on helping every employee succeed.